Transform Your Life with Our Expert Online Fitness Coaching
Discover Our Online Coaching Programmes
Start your personalised journey to achieve your fitness goals and unlock your full potential. Experience the convenience, flexibility, and support of our comprehensive online fitness coaching programmes, designed to inspire and empower you every step of the way.
Our online coaching program is designed to help you achieve your fitness goals through personalised and bespoke guidance, support, and education.
With expert coaches by your side, you'll gain the knowledge and tools needed to transform your body, mind, and lifestyle for lasting success.
Customised training plans
Tailored workouts to match your fitness level, goals, and preferences
Nutritional Guidance
Personalised meal plans and targets to fuel your progress
Form Feedback
Expert advice on exercise techniques to ensure safety and effectiveness
Monthly 1:1 calls
Regular check-ins with your coach to keep you accountable and motivated
Fitness Education
Access valuable resources to help deepen your understanding
Exclusive cookbook
Enhance your culinary skills with our collection of nutritious recipes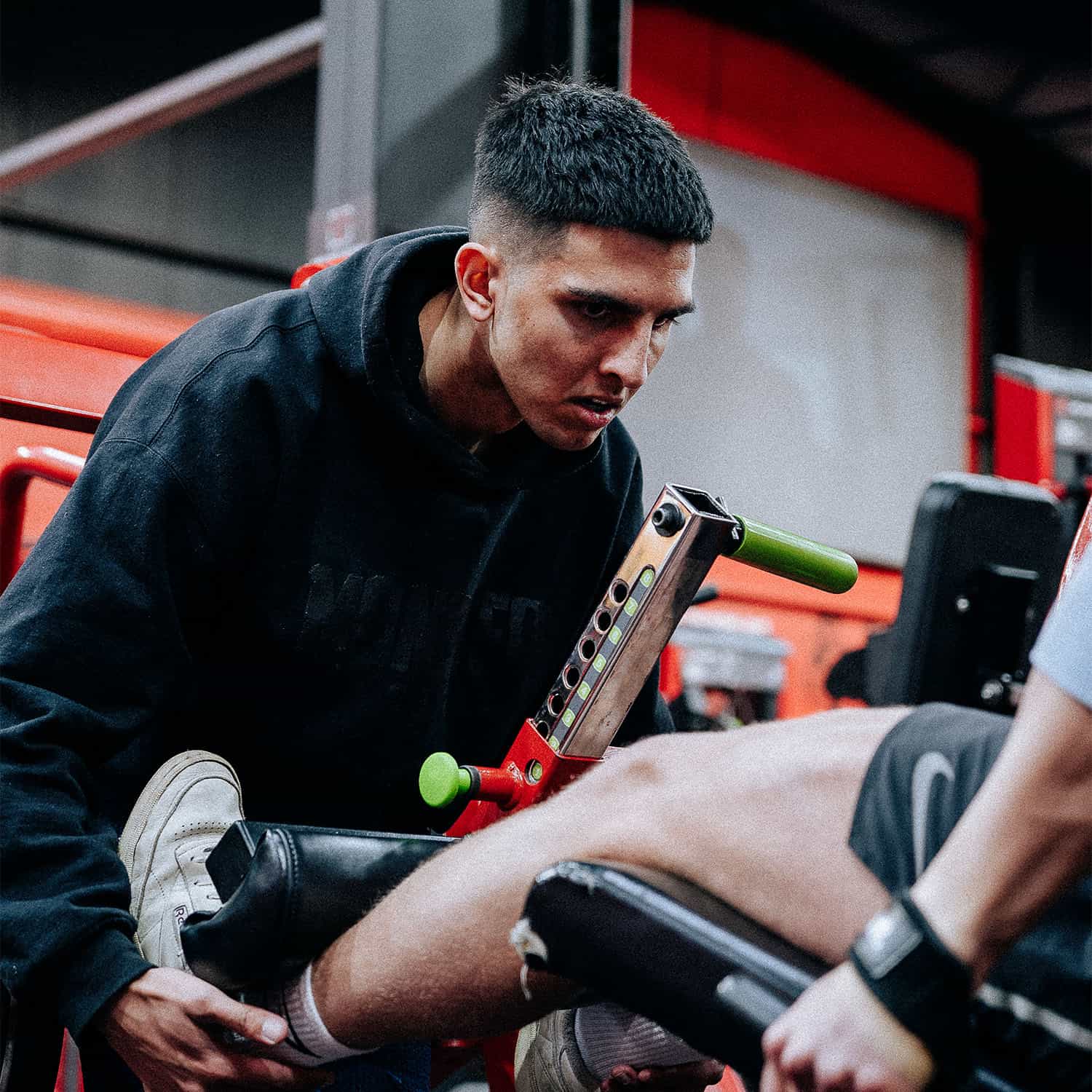 Meet our passionate and supportive online fitness coaches
Our team of experienced and friendly coaches are dedicated to guiding and supporting you on your journey. With first-hand expertise in various fitness disciplines, they understand the challenges and rewards of the transformation process.
As your partners in achieving success, our coaches provide expert advice, motivation, and a personalised approach to help you reach your goals and unlock your true potential.
It's the best investment in myself that I have ever done. The team is super supportive and will help in anyway possible to achieve your goal.
Started working with Harry back in October of last year after leaving myself in a really poor position with my physique. I was weighing around 65kg which is the lowest I had been in a very long time, which accompanied with my height, did not look healthy at all and I was really lacking in confidence. I was put on a small calorie surplus to start with so I could get used to eating more and we slowly started adding to the intake. Pairing this with the gym workouts did wonders. By the following July I had put on around 13kg of mostly muscle mass and my strength and confidence had improved massively. Couldn't recommend him enough!
I have been using Harry's online coaching for almost 8 months now & I can honestly say, I don't know where I would be without his support. This year has been my most challenging year yet & Harry always puts a positive spin on life. Not only have a received continuous support throughout, I have completely changed as a person. He has helped me improve my health, my mood & my outlook. After his encouragement to reduce blue light, I have found a new love for reading thanks to his recommendations. I have binned old habits in exchange for new habits that are making me become a better, more productive person! Not only am I developing on a daily basis but my business is too! I know I haven't been the best client, thank you for your patience, encouragement & support! I am excited for the years to come having you as my coach, thank you deeply!
Get in touch with one of the guys and see what they have to offer, it'll definitely make your mind up
I would definitely recommend
100% worth it for the price
Harry is both knowledgeable and professional when it comes to coaching. He works hard to set a course of action to meet your goals and will quickly get you on your way to reaching them! I did a 14 week cut guided by Harry, very impressed with his attention to my needs throughout with dietary requirements and to how I liked to train. Im staying with Harry as although I'm a more experienced lifter, I felt his help was crucial to the results I saw.
Authentic, honest and meticulous approach
Try it. I've loved it and it's really helped me. You can stop if you want but it's a really good service and you feel like it's very personal to you
The service is top notch… If your physique and health is important to you it's definitely worth giving it a try.
Attention to detail is great, clear results if you're consistent and trust what they're saying
The level of rapport I have with Harry makes training so much easier as I know it's perfectly tailored to me.
I cannot recommend Ryan's coaching enough. When I first started with him I was looking for a way to really level up my training and he has provided me with all the support I needed to do so. We set out targets for me to aim for and he has been indispensable in helping me to achieve these. I am a much more confident person both in and out of the gym because of his coaching. He is invaluable!!
I'm currently approaching my 31st week with Ryan. Before I began working with Ryan I was in a bad body composition and understood I needed to lose a good amount of fat before I started to push weight up again. I was not sure at all on how to execute a diet phase properly until Ryan came along and helped me step in the right direction. Throughout my dieting phase I have learnt a lot about training, nutrition and other variables. After Ryan helped me drop to an ideal weight we then headed into a reversing phase and now I am in a long term surplus where I hope to keep expanding knowledge, become more skilled and stronger at movements and gain as much muscle tissue as possible. I would definitely recommend working with Ryan regardless of what your goals are as he will bring a lot of value to the table.
When I started my first ever prep in January 23, I was on a one-man mission to complete it without a coach. I relied on social media content for advice and did my best to work out what was poor vs good information. This worked only for a very short period of time.
However, half way through my prep the fatigue and indecision crept in. I couldn't rely on my own objectivity – weight loss stalled, I struggled with diet adherence, and my training volume became unmanageable as I tried to 'do more' work.
That's when I encountered Ryan through his podcast and coaching IG posts. He was self-coaching through his own prep and seemed to be nailing the process more methodically. I discovered he'd come from a sports science background at Loughborough Uni, so knew he had the right credentials to provide valuable evidence-based information.
Most importantly, I liked his style and approach. He seemed like a humble guy with a natural self-confidence and a passion for BB.
I approached Ryan one weekend after a binge session at about 7.5 weeks out from my first show. I was on the cusp of stopping the whole thing!
Ryan was understanding and thorough during our initial client consultation, and quickly established that I had accumulated huge amounts of diet and training fatigue.
This was immediately fixed with a deload and diet break, which quickly re-established my appetite for competing and finishing the prep successfully.
The next 7 weeks was inevitably tough as we needed to dig deep to achieve the desired look for stage.
Although at times in the last 6 weeks of prep I felt mentally and physically exhausted, Ryan was there for me everyday without fail, even to the point that we were checking in on a daily basis for the last 4 weeks. He would listen to my daily rants and insecurities, yet would always approach things in an honest and understanding way. Ultimately, there was a goal to achieve and striking the right balance between being sensitive and direct was important.
It's safe to say that as we got closer to the big day, the physique came alive. Fat loss was there, condition was coming through, and the excitement was building. Peak week brought this all to life and I had one of my greatest life experiences on show day.
Recovery and off-season planning is underway and I have placed my complete trust in Ryan to manage it again, without any hesitation. We have set long-term goals to get back to the stage with a package that will smash my previous one. Our goal is that next time I will look unrecognisable…
Frequently asked questions
How do I get started with your online coaching?
To get started, simply sign up on our website, our team will guide you through the onboarding process, including a fitness assessment and goal-setting session.
Are your coaching programs suitable for beginners?
Absolutely! Our coaches create customised training plans tailored to your fitness level, whether you're a beginner or an advanced athlete.
Do I need any special equipment for the workouts?
It's always preferred if you have access to a local gym, as this will help maximise results. However, our coaches design training plans with your available equipment in mind. If you have limited access to equipment or a gym, they can create workouts using bodyweight exercises or household items.
Can I expect results with online coaching compared to in-person personal training?
Yes, online coaching offers the same personalised approach and expert guidance as in-person training, with added benefits like flexibility, convenience, and affordability.
How long does it typically take to see results with your online coaching program?
Results vary depending on individual factors, such as starting fitness level, commitment, and consistency. However, most clients begin to see noticeable progress within 3-5 weeks of following their customised plan.
Read our Blog
Discover insightful articles on fitness, nutrition, and lifestyle in our blog, designed to inspire, educate, and support you on your transformative health and wellness journey.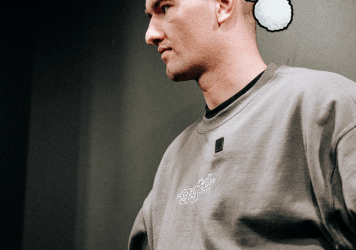 December is fast approaching, meaning Christmas is just around the corner. Now is the perfect time to embrace the holiday spirit by starting your...