Choose your coach
We understand that finding the right coach can make all the difference when it comes to achieving your fitness goals. That's why we offer a variety of experienced and passionate coaches for you to choose from, so you can find the perfect match to help guide you on your fitness journey.
Our coaches specialise in a range of areas, from strength training and weight loss to holiday preparation and competitions. Each coach brings their own unique expertise and approach to the table, so you can be sure to find someone who resonates with your goals and values.
To get started, simply select the coach you'd like to work with from the options below and complete the registration form.
what's included in our online coaching programme
Progression Timeline
A comprehensive tracking system to monitor your achievements and growth throughout your fitness journey.
Weekly Check-Ins
A chance to chat with your personal one coach, use this opportunity to ask any questions you might have and discuss your progress.
Customised Training Plans
Expert coaches create bespoke workout routines tailored to your individual needs and goals.
Nutritional Targets and Meal Plan
Optimise your performance and recovery with a personalised meal plan and specific nutritional guidelines.
Form Feedback
Coaches provide feedback on your exercise techniques to ensure proper execution and prevent injuries.
Monthly Calls
Regular check-ins with our professional and friendly coaches to keep you accountable, discuss progress, and address concerns.
Fitness and Nutrition Education
Access valuable resources to deepen your understanding of fitness, nutrition, and overall wellness.
Exclusive Cookbook
Enhance your culinary skills and healthy eating habits with our collection of delicious and nutritious recipes.
Read our Blog
Discover insightful articles on fitness, nutrition, and lifestyle in our blog, designed to inspire, educate, and support you on your transformative health and wellness journey.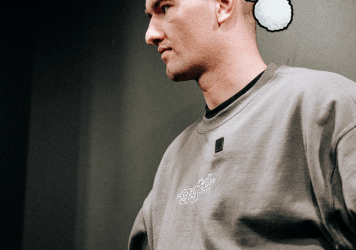 December is fast approaching, meaning Christmas is just around the corner. Now is the perfect time to embrace the holiday spirit by starting your...